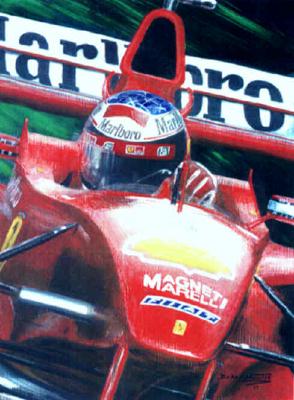 Schuey Star
Medium:
Acrylic
Price:
Digital ~ inclusive of postage and packing
A2 images are on high quality heavy paper
A1 images are Giclcé prints on canvas
Click Buy Now button of the image you want, for secure Internet payment via PayPal
 
Paper Sizes Information See Section Index
Double World Champion Michael Schumacher from West Germany is generally acknowledged to be the best driver of his time. He appears to the natural successor to Prost and Senna and one of the all-time great drivers. He is seen here cornering hard in his 1999 Ferrari.
---