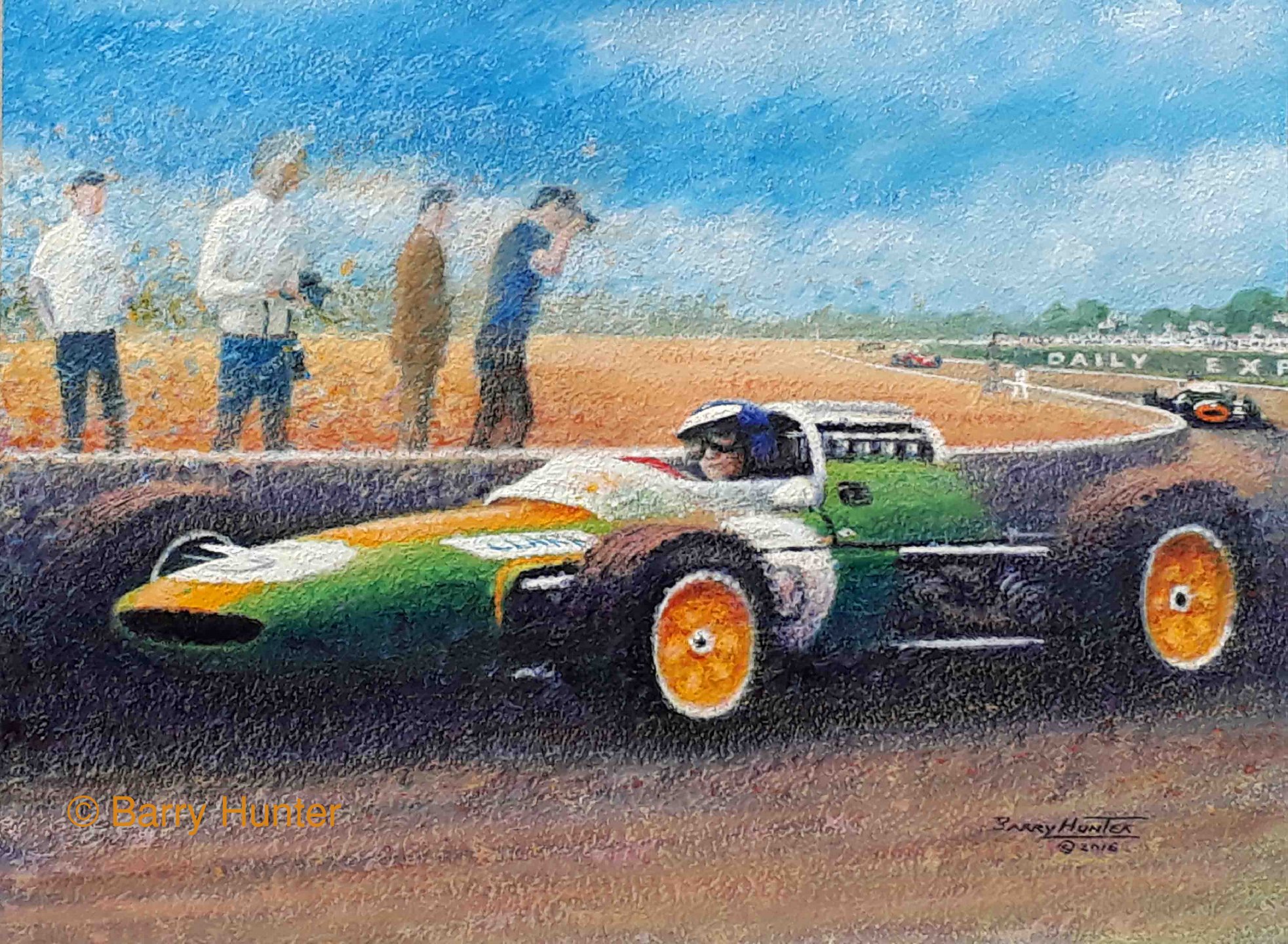 Me and my Shadow
Medium:
Acrylic
Price:
Digital ~ inclusive of postage and packing
A2 images are on high quality heavy paper
A1 images are Giclcé prints on canvas
Click Buy Now button of the image you want, for secure Internet payment via PayPal
 
Paper Sizes Information See Section Index
The Scottish Borders farmer Jim Clark was the dominant driver of his era. He had a deceptively smooth and fluid style that masked tremendous pace. Despite being an extremely competitive driver he was the most good-humoured, polite and gentlemanly of men. His constant shadow was Graham Hill in his BRM. The great Scot is seen here leading Hill, Surtees, Stewart & Spence through Becketts corner early in the 1965 British Grand Prix at Silverstone. Clark was to score a fine win as late in the race, he switched off his engine and coasted through some of the corners to offset dangerously low oil-pressure, narrowly beating Hill's BRM.
---