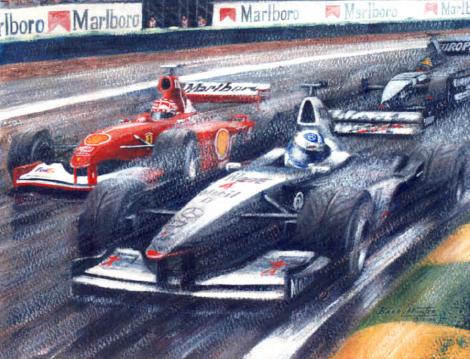 Coul Pass
Medium:
Acrylic
Price:
Digital ~ inclusive of postage and packing
A2 images are on high quality heavy paper
A1 images are Giclcé prints on canvas
Click Buy Now button of the image you want, for secure Internet payment via PayPal
 
Paper Sizes Information See Section Index
David Coulthard's McLaren MP4-16 passes Michael Schumacher's Ferrari at Interlagos in the 2001 Brazilian Grand Prix. As the two cars lapped Tarso Marques's Minardi, one on either side, David who was on the inside line for the Senna esses took the lead. The affable Scot subsequently went on to win the race and start a championship bid.
---